***Password Protected Area***
File > New Profile allows creation of additional Profiles within AutoMail®. This would, effectively, constitute a different / separate mailing.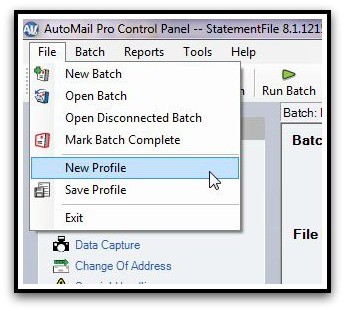 "New" Profile(s) can either be created based on a Sample templateFigure 2, or even a pre-existing ProfileFigure1 configured for another mailing you create. Which template to create from depends on the format of the new file to be processed.
Figure 1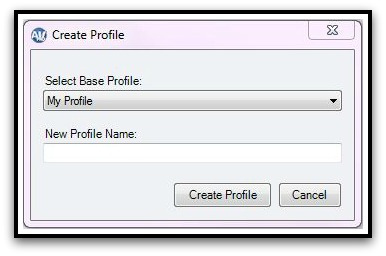 Figure 2